A Chance To Shine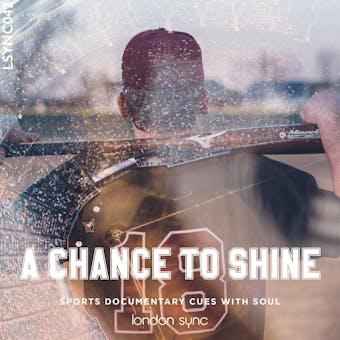 Dramatic and soulful scores with ensembles of expressive female vocals, tension, luscious strings, pad textures, grooving bass and beats. An excellent album for thought-provoking and emotive moments, crime drama, investigative tension and feel-good messages.
A Chance To Shine
Dramatic and soulful scores
1

A Chance Again

(1 mixes)

Atmospheric, suspenseful and thought-provoking orchestral score with dissonant strings, foreboding piano and expressive female vocals, concluding on a hopeful note.

2

Another Killing

Dark, suspenseful and foreboding tension bed with unrelenting drones, ticking percussion, pulsating synths and atmospheric pad textures.

3

Danger Lurking

Eerie, suspenseful and atmospheric tension bed with drones, pulses ticking textures.

4

Master Plan

(1 mixes)

Suspenseful, reflective and overcoming funk groove of rhythm guitar, expressive female vocals, offbeat synths and pads.

5

Crime Scene

(1 mixes)

Atmospheric, concerning and suspenseful tension bed with swelling strings, delicate piano and warm pads.

6

Aiming High

Catchy, upbeat and hopeful funk groove with jamming bass, rhythm guitar, bouncy beats, piano and heartfelt vocals.

7

Special Circumstances

Tense, dramatic and atmospheric rock track with distorted guitars, hard-hitting beats and soft pads.

9

Revenge Awaits

Atmospheric, concerning and thought-provoking orchestral score with luscious strings and warm pads.

10

Missed Opportunity

Atmospheric, foreboding and suspenseful soundscape with vocal pads, drones and delicate piano.

11

Losing Out

Foreboding, concerning and atmospheric orchestral score with eerie strings, pad textures and throbbing bass.

12

Deciding Game

Cool, catchy and upbeat rock groove with distorted guitars, suspenseful synth textures, powerful beats and grooving bass.

13

Long Awaited Visit

Thought-provoking, reflective and atmospheric soundscape with intriguing piano, underlying beats and textural pads.

14

Trying Again

Atmospheric and reflective solo electric guitar track with luscious chords, loose improvisation and warm reverb.

15

Getting The Grades

Upbeat, optimistic and grooving funk track with expressive female vocals, warm bass, guitar and piano.

16

Awaiting The Results

Atmospheric, suspenseful and intriguing electronic soundscape with crisp beat patterns, ethereal pad textures and pulsating synths.

17

Making Amends

Reflective, thoughtful and atmospheric soundscape with piano, gentle beats and pad textures.

18

Just Scraped Through

Emotive, hopeful and catchy soul track with luscious vocals, grooving bass, guitars and soaring strings.

19

Life After College

Uplifting, optimistic and hopeful soul track with crisp beats, beautiful vocals, warm bass, soaring strings and thematic brass.

20

Second Chance

Catchy, feel-good and optimistic soul groove with expressive vocals, piano, funky bass, rhythm guitar and beats.